(How effective organisations create focus, find leverage and build habits)
Details
30min, 45 or 60min variations available
+ Q&A are ideal
Abstract
Most companies waiting to, or claiming to, be agile, start at the team level.
After years on this journey fraught with "resistance" and lots of expensive change, they're seldom able to show results that are meaningful to customers or the business
Part of the problem is the core assumption that the problems, and therefore solutions exist at the team level.
Often this involves adopting a model or framework that either only has those parts, or ignoring the Program and Stategy level changes.
I draw on my experiences as a Business Manager, Head of Product, and Coach. I'll share examples from Spotify, a large Insurance brand, and 2 fast growth Scaleups.
We'll explore this through three lenses.
Systems - Looking beyond the team level to create focus across all Flight Levels
Science - How to find your highest leverage opportunities
Sapiens - How to build habits that consistently design around your Bias
This talk will demonstrate how the 3 lenses help gather broader input, make more meaningful change, which leads to lasting impact.
Audience
Ideal Audience includes mid to senior level managers and change leaders.
It assumes basic experience with product development, agile and software practices.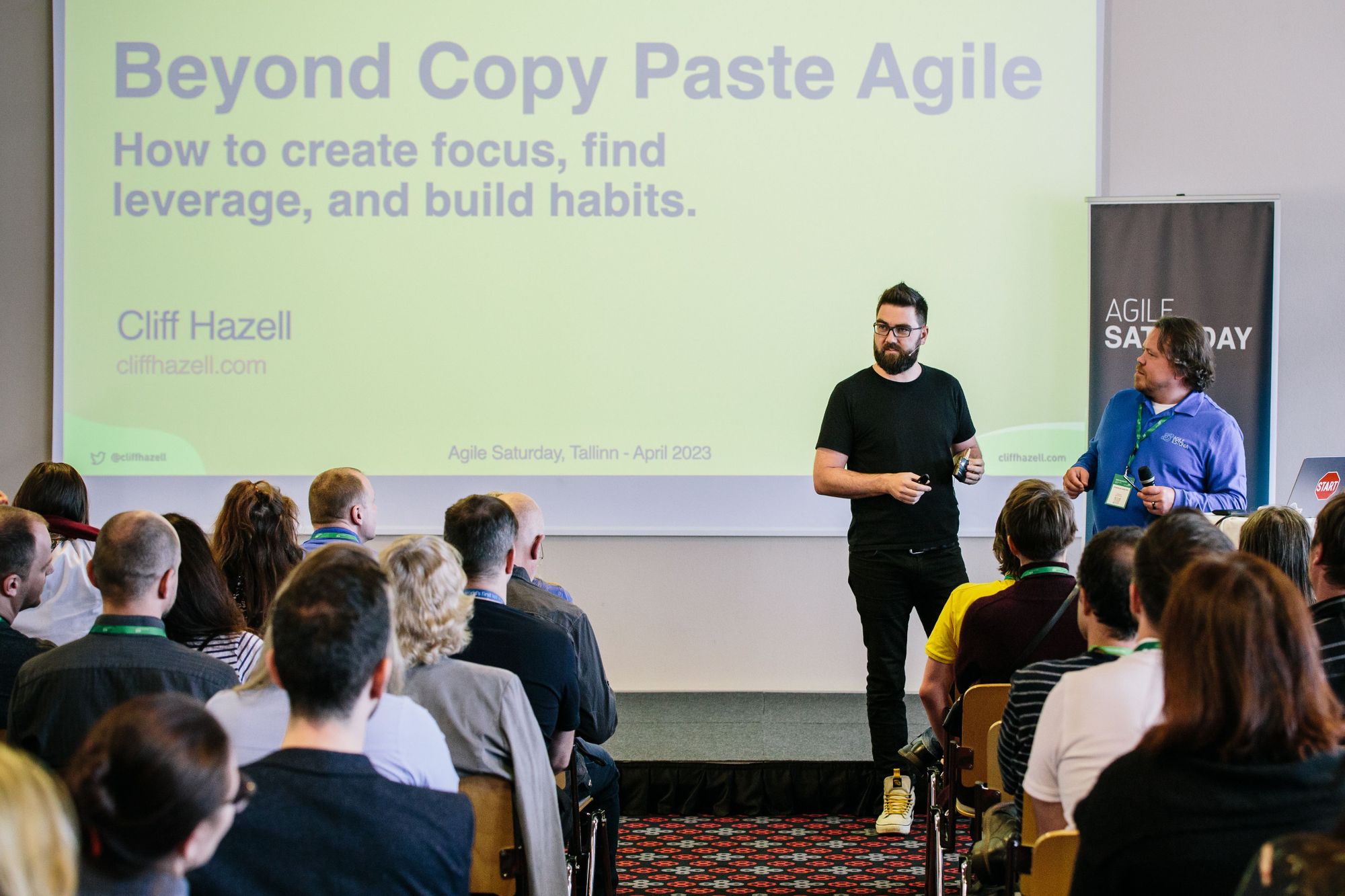 Bio
Cliff has made a career out of breaking down the obstacles that stand in the way of great work. He is often challenging the status quo in his quest to develop the right culture and systems for the creation of excellent Companies and Products.
After a tour of addresses across South Africa, Cliff moved to Stockholm where he led a team of Coaches at Spotify for 4 years.
Now he helps Scale-ups remove their Growth pains, enabling them to Create Focus, Find Leverage, and Build Habits.
More than guidance and theory, He'll teach you how to do it so you can continue and fly solo.
Picture